Every one of us needs others who can help. We need a team.
I am so pleased to have a number of people who want to be part of the team that supports Turning the Page.
They may well be financial supporters giving a little contribution each month, or they are people who offer some technical advice and support. They are all friends and team members.
So this page is a little way to say thanks and acknowledge what they do. It also offers a place where you can get to know them and what they do. A place of connection.
Would you like to be on my team? Email me.
Let me introduce you to some of them.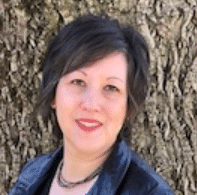 Lisa is an author specializing in growth, healing, and transformation; a weekly broadcaster and host interviewing intriguing guests (Spark My Muse podcast), and hosting her own solo program called Soul School. Find out more about Lisa at lisadelay.com You can also follow her on Twitter
Preeti helps me with some of the more technical details of running a WordPress site. She has a great team that will be very happy to help you. Contact her at Upwork
Gretchen and Fritz live in Chaplin, Connecticut. Gretchen has a business specialing in hairstyling called Updosystem. Fritz is a counselor and coach at ReGeneration Therapy Counseling Coaching
Blayne is a long time personal friend of mine and is known as the 'Computer whisper'. Need help with I.T., computers, websites or some sweet whispering over your computer then contact Blayne.
Tina Squires
Tina Squires loves to encourage people in their life of Christian faith. She has devised and run Courses for interactive engagement with the practice of Classic Spiritual Disciplines for adults and children in small groups for over 20 years.
She has been happy to offer Spiritual Direction since qualifying with the Sustainable Faith School of Spiritual Direction in the Contemplative Stream of Spirituality.
She can be contacted at admin@stayinginthevine.co.uk