2020 has been a year of many incredible challenges having to be overcome, but perhaps we have learned some valuable lessons out of the year.
As I write this, it's the last day of 2020, and what a year it has been.
Here is a list of reflections from the year.
The first three are my own.
1. War requires wartime measures.
At the start of the year, I read a biography of Sir Winston Churchill. Then news of the Coronavirus began to trickle into the news stream in January.
My wife, who is second in charge of New Zealand's largest intensive care unit, grew very concerned. My sons girlfriend is from China, and I could see the fear and worry spread across her face.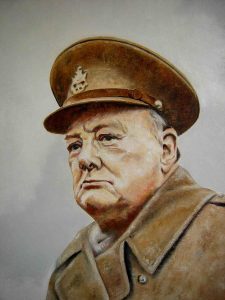 They could see this was going to be bad, very bad.
I felt in my heart that this was going to be a war, and the enemy was a microscopically small organism.
It would require the leadership of the nature of Winston Churchill to save the day.
What we have seen, however, is that many leaders have failed the wartime test and are now trying to clean up and rein in the effects of a shattering explosion.
Things do not get better by being left alone. Unless they are adjusted, they explode with a shattering detonation. Winston Churchill
We have vaccines rolling out now, but perhaps the war will continue on for some time.
2. Stop, Pause, and Pivot
I think that everyone in the world, in some way, has had life interrupted by the virus. We have had to go through lockdowns, restrictions, business closure, job loss, celebration canceled, death, exhaustion.
We have been stopped from doing the normal of 2019.
This has meant that we have been thrown into a time when our normality has been put on 'pause.' For many, this has caused a lot of stress, but for others, this has provided an opportunity to rest and take a good look at life and where it is going.
From this place of pause, there has been a pivot.
Have you ever watched a basketball game, and the player has to change his plan of getting the ball forward? They stop, pause while looking for another player to pass the ball to, then they pivot on the heels of their feet and throw the ball.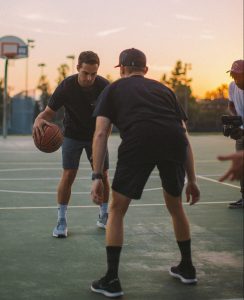 Many of us have performed pivots. It might be using Zoom or other new technologies. It could be working from home more.
Stop, Pause, and Pivot could be a good thing many of us have learned to do.
3. Rights and responsibilities
Everyone lives in a community with others. We breathe the same air, drink the same water, and walk the same streets. Yet, some think their individual rights are more important than complying with the needs of a group.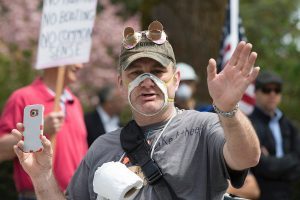 Here in New Zealand, we have had a rigorous process of people entering the country. All visitors, without exception, have to go into managed isolation for a period of two weeks. In that time, they are accessed for COVID 19.
Yet, some people have tried to leave these facilities. They have cut through fences and scaled out of windows. They have shown no respect for the safety of the community.
In a time of war, it's not so much about 'me,' it's more about 'we.'
Let's think about the wearing of a mask. The mask has two purposes. One is to create a barrier that protects you from getting the virus. The other purpose is to prevent spreading the disease from yourself to others. You protect others.
So we wear the mask, physically distance, wash our hands, scan the tracing apps, etc., out of love and respect for others' health needs.
Here are some insights shared from some of the readers
4. I learned to be safer around people, e.g., washing hands more, sanitizing surfaces.
5. I learned to put up with people a bit more.
6. I learned to conduct meetings using the "Zoom" platform.
7. I'm a child of God, full of faults, and so loved by God.
8. This has been the worst of my 67 years of life. Not only are many people dying, suffering, and hungry, but I lost my wonderful, beloved husband of 26 years on November 10th, right before the holidays. I have been grief-stricken not only for myself but also for those, including my husband, who suffered so much.
That being said, this is what has inspired me. My family and friends (even neighbors and co-workers) have come through for me in such loving ways that I never imagined. I am a school teacher. The kindness and bravery I have seen in my dear students has taught me more than anything I could have ever taught them. They have had to spend what should have been a carefree part of their lives wearing masks and often trying to get through virtual school without their friends. This what inspired me in 2020.
9. "The Year of the Purge." I pretty much feel like I "travel" lighter through life, got rid of burdensome needless things in the flat, my physical health, and also in my mind.
10. I have learned healthy eating habits as I've worked from home and didn't waste time commuting.
11. I've learned to ration toxicity by not taking certain phone calls after 8 pm in case they left me in a mess. I'm also watching very little of the news because they only share the bad news that I can't do anything about. If it doesn't help, why dwell on it?
12. I've learned to slow down and think. I thought I was a boring person because I don't travel anywhere, but I realized in gratitude all the wonderful places I've been to even just before the year started.
13. There are always blessings and light to be found if one seeks them out. 'How can God do this to us'? is a common question during this pandemic. I don't think he has caused it. I think he's the light in the darkness which we must learn to seek so we can find him and become a light pointing the way to others. Rather cheesy but to be like guiding stars to others.
14. To value people and the time actually spent together. Hugs are way more special now.
15. I learned that in the fast-moving world, it's important to take it slow sometimes and focus on yourself. Exploring yourself without any outside influence takes time and effort.
I write from a very privileged position here in New Zealand. There is no community transmission here, and we are enjoying a summer much as we had in 2019/20.
We have had the advantage of being an island nation surrounded by sea and a long distance from other countries. We are also a small nation of only 4 million people, and we don't have densely populated cities.
Saying all that, though, we have had a government that took a very war-like approach to the virus. They shut the borders, brought in lockdown measures, listened to the science, and was ruthless in containing and eliminating any community transmission.
As a community, for the most part, we got on board and complied with the changes put upon us.
What I am praying for is that the world as a whole would Stop, Pause, and Pivot from this experience. Taking what we have learned from this crisis and being creative with it for the future.
The Chinese use two brush strokes to write the word 'crisis.' One brush stroke stands for danger; the other for opportunity. In a crisis, be aware of the danger–but recognize the opportunity. John F. Kennedy
Barry Pearman
Photo by Anastasiia Chepinska on Unsplash