It used to be a magazine of shared stories, poems, artwork, but now it's a webpage for you to share your creativity. I wonder where this could go?
This is People Like Us for People like you.
Turning the Page attracts people from all sorts of different backgrounds, countries, interests, and passions. Every one of them has a story to tell, and we want to hear it.
People Like Us is for people like you. In particular, it's for people who are part of the Turning the Page community – they are on the email list or part of the Facebook group.
It's a place to express yourself in your creativity.
Want to share something? Here are some directions
This is a work in progress, i.e., I haven't got all the Guest Posts loaded onto this page yet.
People Like Us Share Things Like This
---
From One Thousand Gifts to Three Thousand Gifts and Counting
Moments of thankfulness often pass us by without acknowledgment. But what might happen if we create a habit of noticing and capturing them. From one thousand gifts to three thousand gifts and counting.
It all began on the 24th of October 2020 when I took up the challenge of writing down one thousand gifts I could thank God for.
I had been reading 'One Thousand Gifts: A Dare to Live Fully Right Where You Are' by Ann Voskamp.
To date, it is precisely one year from the day I wrote my first GIFT.
Barry's invitation to write this post is listed in my book as Gift# 3,001, after naming Gift# 3,000 as a thank you to God for each of those 3,000 gifts.
So today, I opened my notebook and went back to where my gift counting began.
As I scan the pages, I am reliving the gifts I've numbered. These are sacred moments of grace and love that God has given to me.
"The problem is not the problem. The real problem is much worse." Sandy Burdick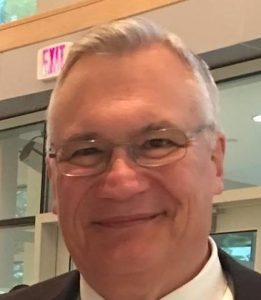 I can still see the look of abject horror on Alma's face, and the dark brown eyes opened wide as I approached her. I was about to tell her that she was magnificent, and she was terrified.
She was an inmate at a women's prison where I was part of a team that met weekly with groups of women who were sexually abused as children or adolescents.
In our first session, we always showed the short classic movie, "The Butterfly Circus."
It is an incredible telling of the gospel story and the impact of a relationship with Christ without mentioning faith or religion.
In it, the leader of the Butterfly Circus, Mendez, encounters a man, Will, with no arms or legs at a different circus's sideshow.
When I feel respect, I feel valued, and I know I am loved. Respect is about love. It is love in action. Women need respect as much as men.
In 2004 a book by Christian writer Dr. Emerson Eggerich was released. It was Love & Respect: The Love She Most Desires; The Respect He Desperately Needs. The book became very popular in fundamentalist and evangelical church circles. Eggerich and his wife Sarah became big on the Christian speaking circuit in America, and any copies of the book were sold.
The book is built upon the theory that the "primary emotional needs" for men and women are that men need respect and women need love.
Just like they need air to breathe, apparently. Get this right, and a healthy marriage is sure to ensue, the author promises.
She walked into my office in a long, flowing skirt.
She always had loved long, flowing skirts.
But she blamed them and herself for both of her rapes. "Maybe if I hadn't worn a skirt," she thought.

And she hated herself.
The man read from his journal. Almost 20 pages detailing every abuse he had ever experienced. His anger had turned from others onto himself. He thought of himself as nothing. Worthless.
And he hated himself.
I could write pages and pages of stories just like these. People I have known and sat with for hours, listening to their pain. Some call it low self-esteem, some prefer other words.
The semantics of self-hatred doesn't really matter.
In the end, it comes down to a pain that seems impossible to bear and even more impossible to be rid of.
---
I can hear you yawning from here. Not another Prison Cell Story. The thing is, there is nowhere you can go in a Prison Cell.
It is only you, 4 walls and a window with bars.
You could turn the radio up really loud, but that only lasts for so long.
[This is a guest post from David Williams. Thanks, David]
You can't drown out the voice of God forever.
My goodness, I tried, as those who are in the throes of addiction are trying to drown her out.
I was 38 years of age when God grabbed me by the scruff of the neck and threw me in a prison cell in the Capital of the Netherlands.
What if this is not the worst-case scenario?
What if it is the best-case scenario? How would your view of your current circumstances change?
What if every person you encounter is simply doing the best they can with what they have? What if every person who misunderstands you and causes you hurt or frustration is trying as hard as they possibly can to do their best to understand you and meet what you need of them?
We tend to view the world through a filter colored by our emotions, judgments and experiences – we're self-centered that way.
But the truth is somewhere in between what we perceive is happening and what others perceive is happening. We can access so much more peace in our internal worlds once we learn how to believe that our experience is not necessarily the whole truth.
---
How Relinquishing The Need To Control Can Give Us Freedom From Anxiety