If you were to open my mother's Bible the first thing you would notice would be the handwritten verses and quotes that helped her mental health. Bible verses that can truly bring help.
Dig a little further and you would come across underlined verses, cut out sections from the church newsletter and notes from sermons. I've just realized I do much the same in writing this blog.
Mum had her favorite verses that kept her secure in God.
I recently asked the Turning the Page facebook group what their favorite verses were for their mental health.
14 Bible Verses to help your Mental Health
Big thanks to those of you who contributed to this list of Bible verses.
Read further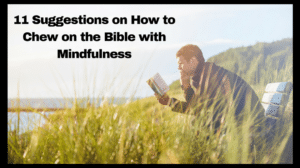 Some Final notes
Many of the verses are short, therefore they can be remembered easily.
People have used different translations of the verses
Some of the verses, on the first appearance, don't have an obvious Mental Health focus, but once you start to mull the verse around in the mind then flavor comes out.
Psalm 23 is mentioned twice.
Notice how many verses are poetry.
So, let us dig a little bit deeper into the Bible and let it transform our thinking.
Need help with integrating the Bible into your Mental Health?
You might like to read my free ebook Four Spiritual Exercises for Mental Health
Fill out the form below and I will send you a copy.
Quotes to consider
A Bible that's falling apart usually belongs to someone who isn't. Charles Spurgeon
Christians don't simply learn or study or use Scripture; we assimilate it, take it into our lives in such a way that it gets metabolized into acts of love, cups of cold water … Eugene H. Peterson
The question is: Why have these poems and prayers endured? Why, thousands of years later, do we still have them? And the answer you'll return to again and again is: They speak to our human experience. Rob Bell
Questions to answer and leave a comment below or anonymously
What verses of scripture help you with your mental health?
Why do you think poetry speaks so deeply to the human soul?
What habits do you have to keep verses of scripture alive in your thinking?
Barry Pearman
Image cc: Aaron Burden
Consider reading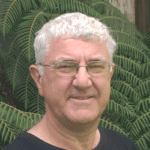 Barry is a writer, coach, and course creator that has a passion for Mental Health and Spiritual Formation.
Get two free ebooks. One about Depression and one about Spiritual Exercises that will help your Mental Health